The Stronger Roots Program
Civil society organizations need support from the wider society to be able to fulfill their mission and maintain their legitimacy and financial stability. The importance of strengthened ties of the civil society organizations to the people and various groups around them has been demonstrated in post-communist Central Europe over the last decade in particular, when many organizations have been challenged by repeated attempts to delegitimize their work and to limit the space in which they operate. Moreover, the growing fragmentation has evolved as a deeper problem which is making the society break up into groups pitched against each other in a variety of situations. The ensuing distrust among people and organizations alike can undermine a healthy environment for democracy, including the civic space that civil society organizations need to uphold key values and deliver services for all groups in society. 
In response to these trends, Open Society Fund Prague, Glopolis, Open Society Foundation Bratislava and the NIOK Foundation have created a consortium to implement the Stronger Roots Program since 2019 and jointly strive to strengthen the roots of civil society in the Czech Republic, Slovakia and Hungary. 
The Stronger Roots Program aims to increase the resilience of civil society organizations and their networks, strengthen their social capital and embed them in the communities and societies in which they operate.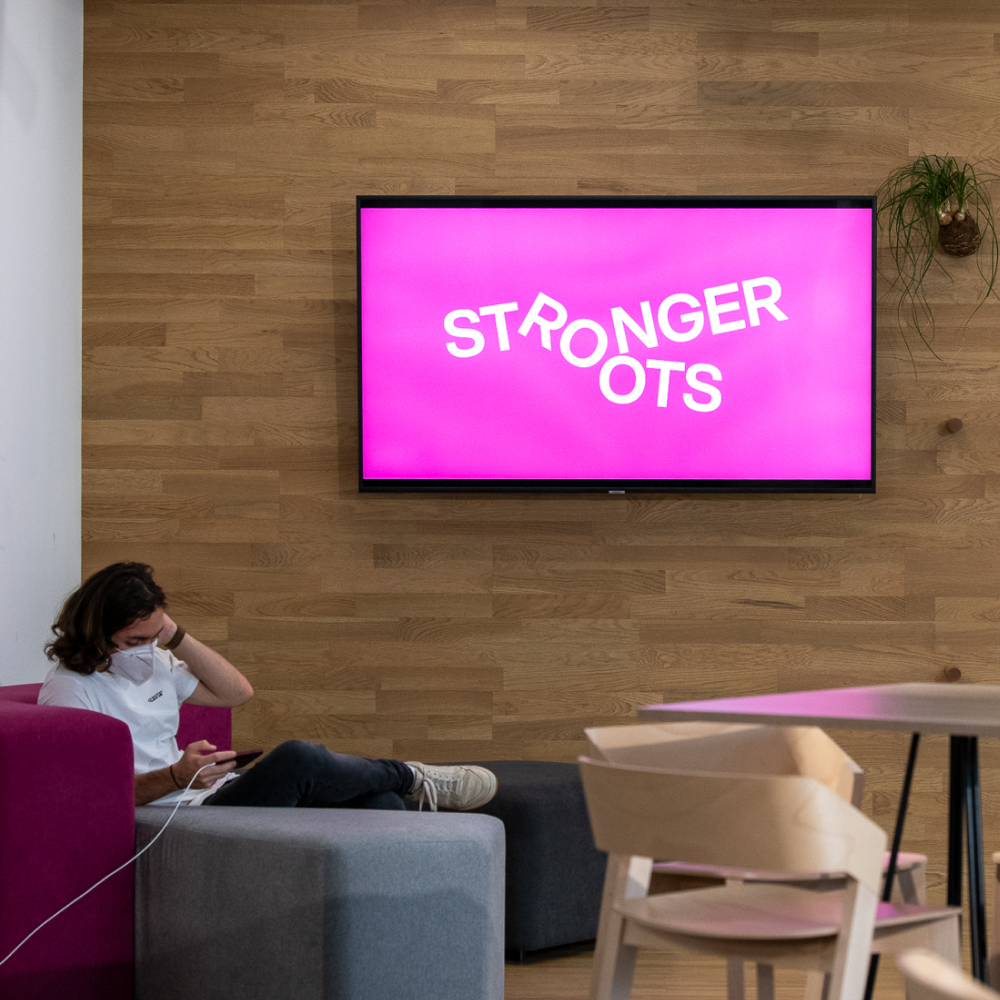 In the first round of the Program from 2019-2022, the consortium partners supported 35 civil society organizations to strengthen their social base (a community of their supporters, donors, volunteers and other people around them) and 9 CSO networks to start new or strengthen their existing partnerships across divergent ideological or geographical lines.
Social Base Building
The Stronger Roots Program develops the concept of social base building (or constituency building) as an approach and a long-term process in which an organization strives to build living and mutual relations with the people around them and various groups of society, which in time creates a strong community of passive and active supporters. If this approach becomes an integral part of the organization's strategy, it helps the organization to identify, reach out and grow their supporters and deepen their engagement, pinpoint people's needs, raise more funds, have a better ability to mobilize people and increase the organizations' social legitimacy and resilience.
Find more information in our publications:
Case studies of the Stronger Roots grantees on Social Base Building:
Network Transversal Collaboration
Transversal collaboration is a concept based on the assumption that the more conscious contacts, constructive dialogue and collaborative interactions exist among diverse actors, the more resilient and effective the civil society is. The Stronger Roots Program thus supports civil society networks to systematically engage with outsider groups of stakeholders with whom they had little or no collaboration with before, be it either civil society groups with diverging ideological worldviews or from more distant geographical locations, or businesses and government institutions.
Learn more in our publication:
Case studies of the Stronger Roots grantees on Network Transversal Collaboration:
Stronger Roots Conference (May 11-13, 2022) 
OSF Prague and its partners organized the Stronger Roots Conference in Prague in 2022 on the occasion of the closing of the first round of an innovative Stronger Roots Program. The conference presented the methodology, impact and case studies of the Stronger Roots Program, but also opened questions on the current state of affairs in Central and Eastern Europe, sociological trends, new challenges and opportunities for the civil society organizations.
Stronger Roots Conference Photos