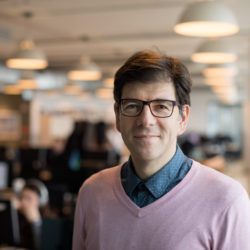 Goran Buldioski
Managing Director for Europe and Eurasia, Open Society Foundations
Goran Buldioski's areas of expertise include democratic transition, civil society, citizen participation, and effective government in Europe, notably Central and Eastern Europe and the Western Balkans. Before joining the Open Society Foundations, he worked for the Council of Europe, the Macedonian Center for International Cooperation, and the National Youth Council of Macedonia. Buldioski's publications on democracy, think tanks, and policy-relevant issues have appeared in Politico Europe, Foreign Policy, ZEIT Online, openDemocracy, Mediapart, and the Independent, among others. He is a member of the European Council of Foreign Relations. Goran Buldioski holds MA degrees in public policy from Central European University and in organizational behavior from George Washington University.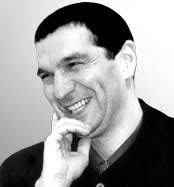 Igor Blaževič
Senior Advisor, Prague Civil Society Centre
Igor Blaževič is the Senior Advisor at the Prague Civil Society Centre and the Founder of the One World Film Festival, the biggest human rights film festival in Europe. He is also a member of the Forum 2000 Program Council and a steering committee member of the World Movement for Democracy. He served as Director of the Human Rights and Democracy Department and in other management positions at People in Need (1994–2010). Igor Blaževič studied Philosophy and Comparative Literature at University of Zagreb.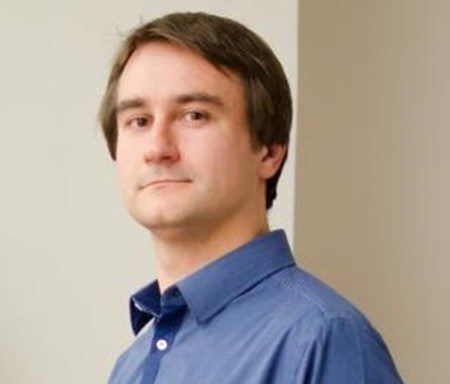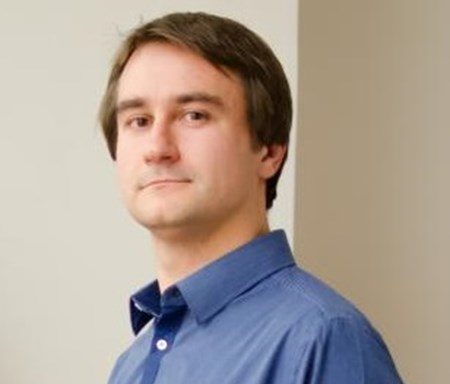 Pavel Pospěch
Sociologist and publicist
Pavel Pospěch works at the Department of Sociology at Masaryk University in Brno. Between 2017-2018, he was the Assistant Professor at the Department of Sociology of University of Vienna and in 2017 received Scholarship of the Fulbright Commission at Yale University, USA. His professional interests include social theory and the research of urban and rural development. In 2021, he published a book Unknown Society.
Robert Basch
Executive Director, Open Society Fund Prague
Robert Basch graduated at Charles University, Prague in Political and Economic Sociology in 1999. He started his professional career in one of the biggest NGOs in Central Europe – People in Need. He served there in different positions – e.g. Operations Director and Head of Production of International Human Rights Film Festival One World. He moved to the US Embassy Prague in 2006 where he was responsible for the cooperation with the non-profits. After leading the Vodafone CZ Foundation, he became the OSF Prague Executive Director in 2008.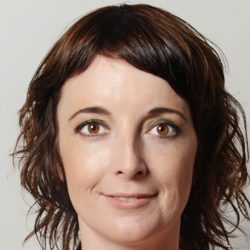 Martina Břeňová
Chairperson of the Board of Directors, Open Society Fund Prague
Martina Břeňová, who currently is the Chair of the Board of Directors of Open Society Fund Prague, will become the organization's Executive Director in July 2022. Martina Břeňová has extensive experience in philanthropy supporting systemic changes and innovative collaboration between the private, civil and public sectors which creates opportunities for long term solutions for societal issues. She was the Director of Programs and Development for the Avast Foundation for eight years and actively took part, among other things, in the strategic development of the palliative care and related systemic changes in the Czech Republic. Currently, she has also served as a philanthropy consultant for the Czech Philharmonic, helped to establish the Educhange Foundation for supporting education and Foundation of the Clinic of Palliative Medicine at Prague's General University Hospital (VFN). She has been cooperating with a number of organizations from the health sector, palliative care and private donors and started to work with OSF Prague in 2020. Martina Břeňová graduated from the Faculty of Arts at Masaryk University in Brno, gained additional experience at Yale University in New Haven, CT in the US and currently studies philanthropy in the public sector at the Faculty of Humanities at Charles University.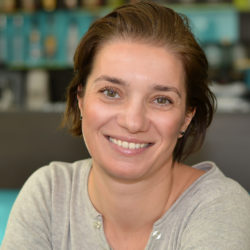 Zuzana Čačová
Senior Program Manager, OSF Bratislava
Zuzana Čačová is the Senior Program Manager at OSF Bratislava. She leads the Active Citizen Fund and Stronger Roots programs. She is also a co-author of educational programs for pre-school and school-age children at the Open School (Public Defender of Rights Award 2018) and Aflatoun. She has long been involved in the protection of children's rights and represents Slovakia at the international level as a representative of the Coalition for Children of Slovakia (Eurochild). She is a certified trainer with a worldwide license in the field of social and financial education of the global network Aflatoun. During several years at UNICEF Slovakia, where she began as a volunteer, she founded and led the Child-Friendly School program. She was the vice-president of the Coalition for Children Slovakia, and she is currently volunteering for it. She is also a member of the executive committee of Civic Platform for Democracy and co-author of several publications on education in children's rights, human rights and participation.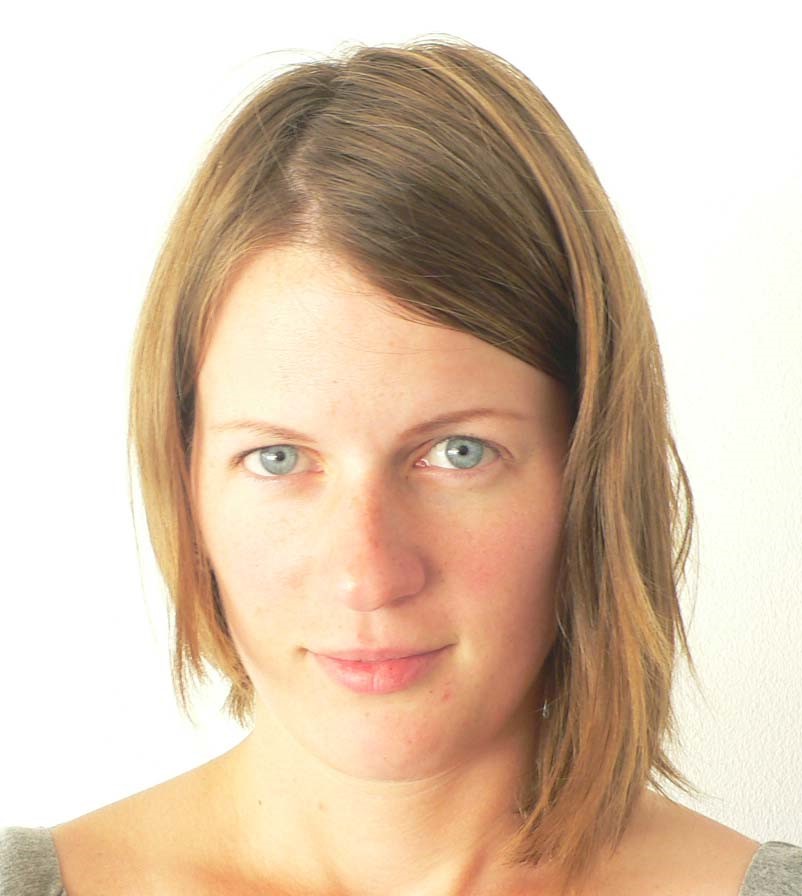 Jitka Hausenblasová
Project Manager, Glopolis
Jitka Hausenblasová has been involved in the Stronger Roots Program for 2 years. She is responsible for supporting the CSO networks in their efforts to engage divergent stakeholders. She has a long-standing experience with managing projects across the CSO sector in the Czech Republic, focused on equal opportunities for men and women, development education or migrant integration. Jitka Hausenblasová has a Master in Social and Cultural Ecology and Bachelor in Political Science and International Relations from the Charles University in Prague.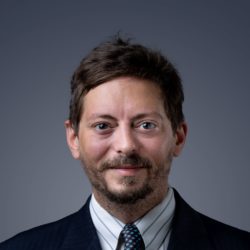 Marcell Dénes Jávor Communications Manager
Transparency International Hungary
Marcell Dénes Jávor is a sociologist and former journalist. He graduated from the Faculty of Social Sciences at ELTE (Eötvös Lóránd University of Sciences) in 2014. For almost seven years, he has been an editor and reporter at Klubrádió. He joined the Transparency International Hungary team in the summer of 2021.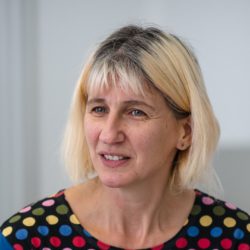 Jana Smiggels Kavková
Committee President, Association of Organizations Working in Penal Affairs
Jana Smiggels Kavková is a political scientist and has worked in the civil sector for 20 years. She has long been involved in women's rights as director of the Forum 50% and chair of the Czech Women's Lobby network. For the last three years, she has been advocating for systemic changes in criminal justice and the prison system at the RUBIKON Centre, and she is also the chair of the Association of Organizations Working in Penal Affairs.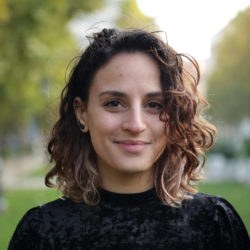 Andrea Kolozs
Engagement Coordinator, Amnesty International Hungary
Andrea Kolozs works as the Engagement Coordinator at Amnesty International Hungary. She is a part of the fundraising team and was the coordinator of the Stronger Roots project in the organization. In the last decade she worked for several NGOs as a fundraiser and learned the importance of not just gaining but engaging the social base.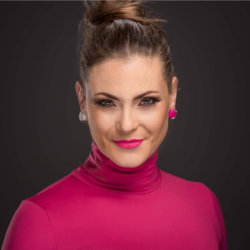 Jana Krajkovičová
Communication & Fundraising Manager, Nadácia DEDO
Jana Krajkovičová is a graduate of management and journalism, who earned her PhD. in linguistics with the thesis focusing on penetration of linguistics into marketing. The knowledge from these fields is combined and applied in order to create an innovative approach for marketing production which would reflect individual perceptions of consumers to maximize efficiency and effective use of financial resources during designing a marketing product. Jana Krajkovičová has been working in the field of communication of social innovations and systems change since 2007, both in nonprofit and public sectors. As an experienced PR manager, copywriter and marketing manager, she designed and implemented communication strategies focusing on culture, creative industries, sports, and small local brands. As a Communication Strategist at Foundation DEDO, she leads communication and fundraising activities supporting ending of homelessness in Košice and Slovakia. Her goal is to achieve change of the negative narrative about homelessness and support understanding of housing as a human right.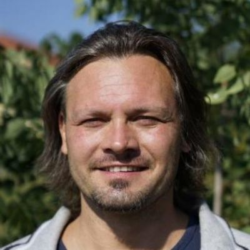 Petr Lebeda
Executive Director, Glopolis
Petr Lebeda is a Czech civil society networker, analyst and manager. He is the founder and director of the nonprofit think- and do-tank, Glopolis, which connects people and facilitates collaboration among NGOs, government and business for democracy and sustainability.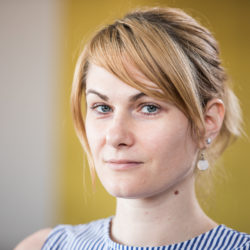 Eszter Szűcs
Senior Program Officer, Open Society Foundations
Eszter Szűcs is a Senior Program Officer with OSF's Europe and Euroasia Program. She joined OSF in 2012 and currently works in EEP's Rights, Civic Space and Migration unit and her work focuses on authoritarian contexts. For years she also served as a gender focal point supporting EEP's work on intersectional gender justice. Trained as a lawyer, Eszter worked for a Budapest-based law office for years. In addition to her JD, she holds an MA in Gender Studies.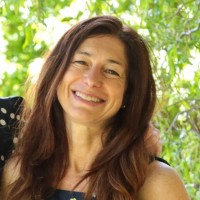 Helen Lenda
Community Development Program Manager, VIA Foundation
Helen Lenda works in community building in the Central and Eastern European region, helping community development practitioners exchange skills and concepts in inclusive participatory processes. She is interested in how transversal collaboration can be used at local and regional levels to create understanding, respect and bridging of diverse viewpoints. She graduated from University of California, Berkeley.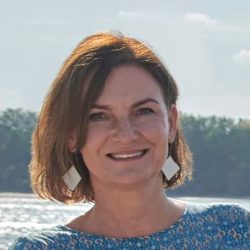 Zsófia Makádi
Senior Program Manager, NIOK Foundation
Zsófia Makádi is the Senior Program Manager of NIOK Foundation and as the leader of the Social Base Building program she has been responsible for the roll-out of NIOK's methodology to the V4 region. She has extensive experience in designing, managing and developing grant and capacity building programs. She shares and applies her close to 20-year expertise in institutional and corporate relations and fundraising, and in strategic development of non-profit organizations through regular consultancy to CSOs in NIOK's various programs. She holds a master's degree in economics and a BA in intercultural communication. Before joining NIOK Foundation in 2018 she has worked for various CSOs in the fields of migration, poverty housing, anti-corruption and democratic development. She has been the board chair of the School of Public Life since 2014.
Vendula Menšíková
Project Manager, Network for Democracy Protection
Vendula Menšíková works for the Network for Democracy Protection that connects civil society with experts and enables a quick and informed action in case of democratic backsliding. A strong believer in the potential of civil society, she is passionate about building a strong community of diverse actors that cooperates across topics and sectors. With a background in international relations, Vendula has analytical and facilitation experience from a global development think-tank and the field of public participation. She also works as a researcher of democratic culture at schools and is involved in the Global Citizenship Working Group in the Czech national scout organization.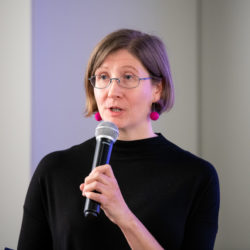 Marie Peřinová
Stronger Roots Program Manager, Open Society Fund Prague
Marie Peřinová has been the Stronger Roots Program Manager since 2019, coordinating the 4-member consortium of organizations from the Czech Republic, Slovakia and Hungary. She joined Open Society Fund Prague in 2011, serving as the Journalism Award Manager and Communications Officer until 2014. Before she worked for 10 years in the biggest Czech humanitarian organization People in Need, first as the Head of Communications Department and later as Head of Burma Projects. She is a co-author of "111 Places in Prague That You Shouldn't Miss", an insider's guide to Prague featuring interesting and unusual places not found in traditional travel guides. Marie Peřinová graduated from journalism and political science at the Faculty of Social Sciences of Charles University.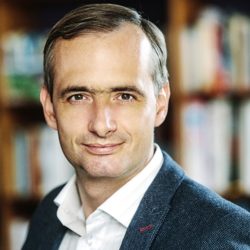 Pavel Přikryl
Managing Director, Opero
Pavel Přikryl currently runs two own projects: Opero is the most premium coworking space in Prague, attracting advanced professionals and entrepreneurs during the day and general public for numerous events in the evenings, and GROWTHGARAGE is a strategic consultancy boutique, advising both corporate and start-up clients in their new business endeavours. Before becoming an entrepreneur, Pavel worked for more than 10 years for an international management consultancy, where he was managing the Strategy and M&A service line. In the academic sphere, he earned his PHD in international relations at Charles University, where he also taught several courses, worked as Fulbright Visiting Scholar at George Washington University and published a book on American policy towards Europe. As a career break, he also participated in a year-long development mission in Afghanistan with a humanitarian organization People in Need.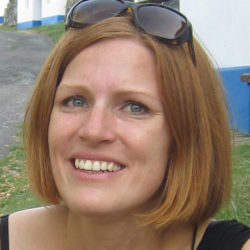 Alexandra Strelková
Executive Director, Association of Independent Producers
Alexandra Strelková is a graduate in international relations, and linguistics, translation and cultural studies. Previously she was the head of the National Cinematographic Centre of Slovak Film Institute (2005 – 2016), currently she is active as a freelance film consultant, PR manager, editor and translator, and the managing director of the Slovak Association of Independent Producers. She was the coordinator of the project Platform for the copyright in audiovisual industry and media supported within the Stronger Roots Program and implemented from September 2020 to December 2021.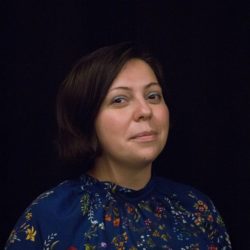 Nina Spišiak
Coordinator of Volunteers and Interpreting, Human Rights League Bratislava
Nina Spišiak has worked, volunteered and lectured for several CSOs for more than 13 years. She is a former director of Milan Šimečka Foundation and has been part of various networks and councils focused on human rights, minorities and cooperation among CSOs. Currently she works as the main coordinator of Human Rights League in the Assistence Centre for helping people fleeing Ukraine in Bratislava and has been involved in coordination of volunteers and community interpreters. Her primary expertise is in the field of migration and intercultural education.